Bad Turn Worse – Nude Roles of Actresses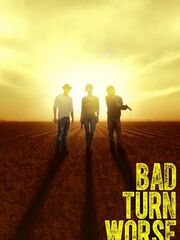 Three teenage friends get in way over their head when they cross a down-home crime syndicate. They hope to make a break for it and escape their dead-end existence in a cotton-mill town but get sucked into the seedy underbelly of organized crime when one of them steals from the wrong man.
Nude Roles in Bad Turn Worse
Explore sexy and nude roles from "Bad Turn Worse" on nuderole. The movie has 1 video in our archive. You can find butt, bikini and sex scenes with Sue (Mackenzie Davis).