Blood Drive – Nude Roles of Actresses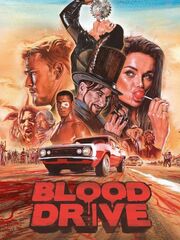 Set in a near-dystopian future, a former cop is forced to take part in a death race where the cars run on human blood. You lose a leg and you lose your head.
Nude Roles in Blood Drive
Explore sexy and nude roles from "Blood Drive" on nuderole. The show has 1 video in our archive. You can find cleavage and sex scenes with Grace d'Argento (Christina Ochoa), Aki (Marama Corlett).