House of Lies – Nude Roles of Actresses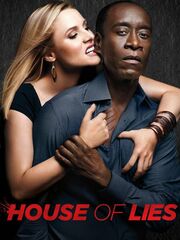 Charming, fast talking Marty Kaan and his crack team of management consultants know how to play the corporate game better than anyone, by using every dirty trick in the book to woo powerful CEOs and close huge deals. In the board rooms, barrooms, and bedrooms of the power elite, corruption is business as usual and everyone's out for themselves first. Nothing is sacred in this scathing, irreverent satire of corporate America today.
Nude Roles in House of Lies
Explore sexy and nude roles from "House of Lies" on nuderole. The show has 7 videos in our archive. You can find breasts, butt, lingerie, nip slip and sex scenes with Maya (Alicia Witt), April (Megalyn Echikunwoke), Courtney Pelios (Anna Wood), Janelle Winter (Amy Landecker), Jeannie Van Der Hooven (Kristen Bell).