Kruso – Nude Roles of Actresses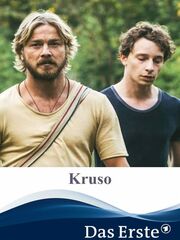 "Kruso" tells of the last summer before the Wall came down on the small island of Hiddensee in the Baltic Sea. Beyond state-organized tourism, the isolated island became a kind of artist colony every year and a place of longing for dropouts and alternatives. Due to its proximity to Denmark, Hiddensee was also the starting point for the flight across the Baltic Sea.
Explore sexy and nude roles from "Kruso" on nuderole. The movie has 1 video in our archive. You can find breasts, butt and sex scenes with Christina (Amy Benkenstein).