Laid to Rest – Nude Roles of Actresses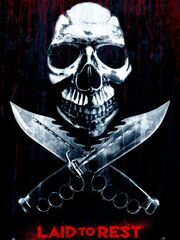 A terrifying story of a young girl who wakes up in a casket with a traumatic head injury and no memory of her identity. She quickly realizes she was abducted by a Deranged Serial Murderer and in an isolated rural town she must survive the night and outsmart the technologically inclined killer who is hellbent on finishing what he started.
Nude Roles in Laid to Rest
Explore sexy and nude roles from "Laid to Rest" on nuderole. The movie has 1 video in our archive. You can find breasts and cleavage scenes with The Girl (Bobbi Sue Luther), Bound Girl (Seri DeYoung).