Occupied – Nude Roles of Actresses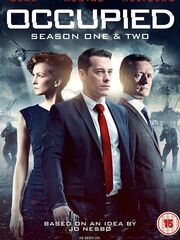 In the near future, Norway is occupied by Russia on behalf of the European Union, due to the fact that the newly elected environmental friendly Norwegian government has stopped the all important oil- and gas-production in the North Sea.
Explore sexy and nude roles from "Occupied" on nuderole. The show has 1 video in our archive. You can find breasts and butt scenes with Bente Norum (Ane Dahl Torp), Anita Rygg (Janne Heltberg).