The Jigsaw Murders – Nude Roles of Actresses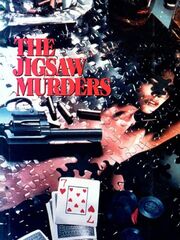 A jigsaw puzzle is the key in a detective's investigation of a gruesome murder.
Nude Roles in The Jigsaw Murders
Explore sexy and nude roles from "The Jigsaw Murders" on nuderole. The movie has 1 video in our archive. You can find breasts and sex scenes with Stripper #1 - Nancy (Brinke Stevens), Cindy Jakulski (Michelle Bauer), Kathy DaVonzo (Michelle Johnson), Blonde Stripper (Laura Albert).