Two Orphan Vampires – Nude Roles of Actresses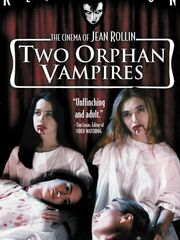 A pair of teenage girls, who are blind by day, but when the sun goes down, they roam the streets to quench their thirst for blood.
Nude Roles in Two Orphan Vampires
Explore sexy and nude roles from "Two Orphan Vampires" on nuderole. The movie has 1 video in our archive. You can find breasts and lesbian scenes with La Louvre (Nathalie Karsenty), Henriette (Isabelle Teboul), Louise (Alexandra Pic).